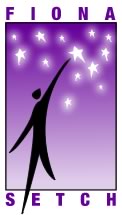 Web Design:


Life coaching quotes

"I don't suppose I had seriously thought about the benefits of having a life coach before I met Fiona; but in tomes of either professional or personal stress she has always given me simple but effective first steps to help me to begin to move in the right direction. I think the most important lesson I have learned from Fiona is not to be overly burdened by mistakes when they occur, but to learn from them and accept them as natural and inevitable part of growing as a person"
Ross, Project Manager

"Life coaching doesn't come cheap, but then the best things in life never do. Fiona's style of coaching empowers you to make more of your opportunities and change your life forever"
Sandra, Senior Lecturer

"Since I began Life Coaching with Fiona my confidence has soared! I have done things that I wouldn't have dreamed of. Fiona has helped me discover my true potential and to believe in myself. I have realised my hopes and dreams; challenged the Curse of Perfectionism and instead of giving myself a hard time I now enjoy celebrating my daily achievements and the contributions that I making in the world.
Fiona is inspirational, enthusiastic and truly motivational!"
Gill, Team Leader, Health Care Charity

Training quotes

"Traidcraft were fortunate to have been one of the first clients for In-tuition Presentation Skills training. Our team of Executive Directors were the first to benefit from Fiona's training and they were so impressed that Fiona has subsequently worked with both the staff and supporters of Traidcraft.
Fiona offered us the perfect blend of professionalism and unabashed enthusiasm- and I doubt whether any of us has ever had a training experience like it before or since"
Ross, Traidcraft

"As a designer I have been presenting for years, but always something visual or physical. I am starting up a business, so needed the confidence to be able to present less tangible material whether it was to the bank or to potential customers. I needed the skills to be persuasive but concise – Fiona gave me that confidence. I learnt that I could still be myself, a little personality coming through is not a bad thing; but by being structured and engaging the audience correctly, I could keep control – no more gabbling!"
Penny, designer & small business owner
"I entered the course in fear and trepidation, I emerged excited and confident. Fiona's natural inspiration and enthusiasm gave me far more than I was expecting from the course- to see yourself and others literally "emerge" as presenters was amazing"
Penny, designer & business woman

"You just get caught up with Fiona's enthusiasm for the topic. Having both taught with and been a participant on Fiona's training days, I know you just cannot help but be motivated by her"
Sandra, Senior Lecturer.

"Like all departments involving groups of individuals, we have our team strengths and weaknesses and can run into roadblocks and fail in what we strive to achieve. Team Building with Fiona helped us to recognise and overcome those hurdles, to turn problems into opportunities. The day helped us to understand more about each other and how we could work more effectively as a team. We are a Team now!"
Sandra, Department Manager

"In 30 years of nursing; participating in Fiona's Presentation Skills training was one of the most valuable courses that I have ever attended; I use the skills every day in all aspects of my life"
Gill, Team Leader, Health Charity

Supervision quotes

"I have been having telephone supervision for nearly a year, and have found Fiona's personal style of Clinical Supervision & Training professional, affable and personally challenging. I also find that one of the benefits that I am experiencing from using the telephone as our route to connect is that I am listening differently now to my colleagues, and I have valued listening to how Fiona hears me….this is not only a personal comment, but a reflection on her skilled and intuitive approach to the supervisory relationship."
Kate, Senior manager
I love my work and nothing gives me greater pleasure than when a client is moving towards the life that they really want!
The logo I chose for my company is of a person reaching for the stars…

Whatever your stars are, I guarantee I can help you reach for them!